HCG Diet Testimonials
Jo lost 144 lbs. in 7 months
I honestly say this is by far the best program I have ever done and I plan to help others as much as possible. I totally understand about be skeptical of another diet, I have wasted so much money on other stuff and with the economy being not so hot I was worried about spending the money on this for myself, but I did it and I can tell u from the bottom of my heart, that I wish I found this stuff years ago! So much of life we miss out on when you feel to heavy to enjoy things like the beach, swimming pool parties, buying clothes that you actually want to wear etc. Good Luck to you and have a healthy day!


Her Story
I dropped so many pounds and inches it was amazing! Every morning I woke up being shocked on how much better I looked.
I was losing weight (that I never could get off before, I'm not a person who can follow diets very well) So not only did I loose weight (for me it was pretty much one pound per day) also, my skin looked better, like the areas I was loosing weight my skin tighten up and got smoother so I didn't get the saggy mushy parts where I lost weight (I hope that makes sense) even my make up went on better, my family told me I had a healthy glow which made me happy. The diet is pretty low calories and at first I didn't think that would be enough food to survive on (I'm an eater AND Italian!)

But doing the HCG drops along with taking the natural appetite suppressant it wasn't bad at all. You have 2 meals a day that consist of a protein and vegetable and two fruits a day, so I made it easy for myself and made up my food for the whole week, so twice a day I grab my measured food I made this easy dressing to put over it, and I just grabbed my fruit and just did it! And when u see results like this it's all worth it. The drops I put under my tongue in the morning, afternoon and once at night. It does not taste bad at all, hard to explain what they taste like but I would describe it as mildly sweet, nothing yucky at all.

I am still pleased with this program and on my 10th week and I DROPPED 60 Pounds!!! On month five I dropped 101 pounds and now down 144 Pounds…..I am a completely new person. My health has improved so much, I took arthritis medicine before that I no longer need, my sleep apnea is gone, my asthma that I have had my entire life I no longer need all the medications anymore. I am so thankful to have found this program I just wish I would of found this years ago!
Jo – Phoenix, AZ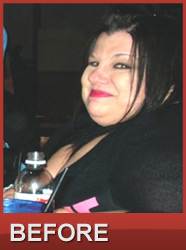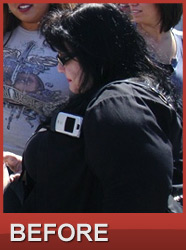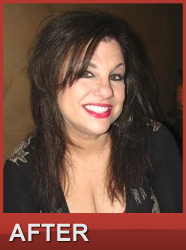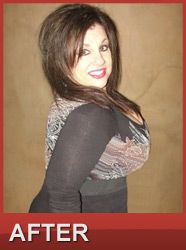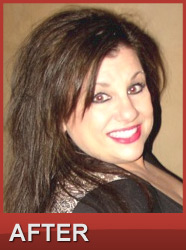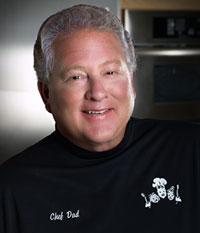 "Great Customer Service…"
Being around food for a living can make losing weight even more of a challenge. I met the people from HCG Buy Direct at Channel 3 one Sunday morning, heard their story and thought I'd give it a try. Wow! I lost 30 pounds in a little over one month and it was absolutely the best diet I've ever been on. I love this product, the great customer service and support that this company includes with the purchase.
Rob "Chef Dad" Yetor, a Television Chef – Scottsdale, AZ
"I have never felt better…"
I have been on and off diets for 23 years. I was in great shape prior to getting pregnant 4 years ago. During my pregnancy I gained 45 pounds. Since then I have been on and off diet programs and working out 6 days a week. I was able to lose some of the weight and toned up but hit a point where I would just gain and lose the same 5 pounds over and over again. I could not get off the last 25 pounds that I needed to lose. I think all of the dieting over the years reset my metabolism so I would gain weight even though I was only consuming 1200 calories a day and working out a lot. When I heard about HCG I decided to give it a try. It was the best decision I have ever made. I have finally lost the last 25 pounds and have become an HCG Distributor.
Victoria – Everette, WA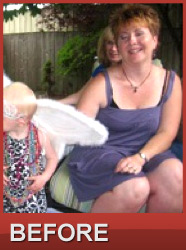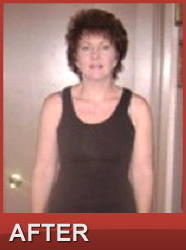 "I Lost 60 lbs. with HCG…"
I battled with my weight for almost 20 years. I tried every diet and exercise program known to man only to end up fatter at the end. My weight problem stemmed from obsessive compulsive behavior. It got so bad that if I even thought about going on a diet, I would go into a panic and eat the house down.
As soon as I started on HCG, my ability to eat fatty food stopped. The thought of fatty food grossed me out. I was hungry for the first 2 weeks but I had will power for the first time in my life. I was able to say "No" to food! It was very empowering to have control. Then the weight started coming off. I was excited to get on the scale every morning. The inches came off even faster than the weight. I would wake up in the morning visibly thinner than when I went to bed. I literally lost weight in my sleep.
Prior to HCG, I was battling high blood pressure but I did not want to take medication. After a week of being on HCG, my blood pressure went to normal. After doing some research, I found out that normalizing blood pressure can be an HCG side effect. How great is that?!!! Im now 60 pounds lighter and I feel great!
Melissa, Phoenix, Arizona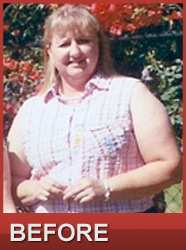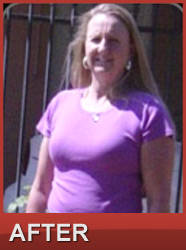 Sherrie "Blane's Success" of Draper, UT says…
My husband started the drops 3 weeks ago and is down 23 pounds. He feels great, although he won't tell you it has been "fun". The drops work and he has lost weight and inches, but he really misses good food. I hope he can continue through next week and loose the 30 pounds he set out to loose. He is really looking forward to his first "real" meal which he hasn't decided yet what that will be. If I have any advice for couple's out there, it's to do this diet together, for obvious reasons. It's hard on the one trying to stay on the diet if their partner is eating whatever and whenever in front of them. We have gone out to dinner to Outback Steak house, they have a flame broiled petite steak and they serve it with steamed broccoli – just for the HCG dieters!
Mark R. of Houston, Texas says…
I did a 30 day round of the HCG diet from hcg buy direct and was very happy with the results. I dropped a total of 36 pounds with the 30 days of doing this program. I didn't think I would be able to go without my beer in the evening or when I go out with friends to happy hour but I didn't even have the desire to drink so that made it easy for me. This was only 30 days out of my life and it has now made me feel like a million bucks! Jo from HCG buy direct was as sweet as can be and answered all of my questions and always was professional from start to finish. This has been life changing for me not to mention how much the girls now are paying more attention to me. We will leave that for the next story! lol If anyone is thinking of a diet (I'm only 24 years old) don't be shy to do this, it will make a huge difference in your life and more your health.
Bob Jean of Paradise Valley, AZ says…
HCG Buy Direct; we wanted to tell you how happy me and my wife are since we started your diet. My wife talked me into it and I'm so glad she did. 2 weeks and I'm down 19 pounds and 2 weeks my wife Jean is down 15 pounds! We both are over 50 and we have done so many other things to try to get the weight off. This is a great product and now I have the energy to golf more! Life is good! If anyone is thinking of doing any diet – try this one and you will see for yourself how great it is! Thank you HCG Buy Direct!
Shelly S. of New York says…
I went online and was really overwhelmed with the amount of hcg information there was out there, I made one phone call to HCG Buy Direct and spoke with Jo who put my mind at ease and now I truly believe it was the best phone call I ever made. I have struggled with so many diets and I was on the verge of looking into surgery and I thank god I didn't do that. I did five rounds of the HCG diet program with HCG buy direct along with the natural appetite suppressants and B-12 and I am so proud to say I have now lost 89 Pounds, my goal is to lose 100 pounds and I know I will be there soon. I thank Jo for all of her support I needed to get over a few humps but I'm telling everyone out there this HCG works, I can honestly say this HCG diet has saved my life. I can enjoy so many things I couldn't even do before, I can actually play with my grandchildren at the park without pain, my joints feel better, my skin looks better and my husband tells me I have a glow that he hasn't seen in 25 years! With happy tears in my eyes, I want to say "Thank You"
Polly of Texas says…
I just received my order, and wanted to complement you on your packaging! I love the gold metallic. But more importantly, the products are great! I've done a medically supervised 40 day program, costing $800, so the option you offer is wonderful. I will be a returning client!
Pat Summers in Scottsdale, AZ says…
HCG diet is fantastic! No Joke! I lost my 20 pounds that I've been trying to lose for the past 6 plus years! I bought my product from these helpful people and I lost it all before my 30 days was up! The best thing is the price! I vote HCG Buy Direct the BEST in town and more than five stars if I could! Thanks a million this has been a lifesaver for me, even my blood pressure is better! Best of luck with your company!