We now offer Prescription un-mixed hCG with each vial containing 12,000 IU's You can now get a legal prescription for the best weight loss products and right from the comfort of your own home. No driving, no gas or doctors office waiting rooms. This same weight loss formula is currently being used in the med spas and diet clinics with a price tag of over $1,000.00.
To Get Started:
Simply complete this online medical questionaire and then proceed to place your order and only if your questionnaire is approved will your credit card be charged and you will be notified within 24-48 hours. Please contact us if you have absolutely any questions about this procedure and we will guide you through the process so you can start losing weight right away!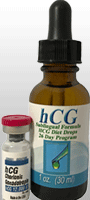 26 Day Kit
$119
Lose 15 to 25lbs.
12,000 IU's
Sublingual Mixing instructions
hCG sterile mixing liquid in dropper bottle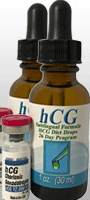 Two 26 Day Kits
$198
Lose 30-45lbs.
12,000 IU's per kit
Sublingual Mixing instructions
hCG sterile mixing liquid in dropper bottle (2)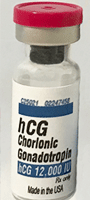 HCG VIAL (FOR INJECTIONS)
$115
You can purchase our Un-Mixed Vial of HCG for doing the injections using Bacteriostatic Sterile Water. We are not authorized to ship the needles with the HCG so you can purchase this separately. Once your order is processed we will send you the link where you can purchase those items.
Every HCG Diet Order

Comes with these helpful Resources

Add these great HCG Approved Extras to Any Order
No prescription necessary!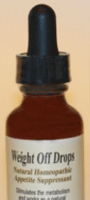 Appetite Suppressant Drops
$49
Suppress your appetite without giving you that "jittery" feeling.
No Prescription Necessary
Weight Off Drops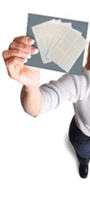 Appetite Suppressant Patch
$49
"Slim-Down Pro Patch" No one knows your even wearing it! Keeps your hunger under control and Works Great all day!
No Prescription Necessary
Monthly supply – 30 patches per box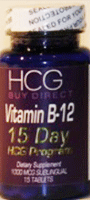 Vitamin B12 15 day supply
$14
No Prescription Necessary
Natural berry flavor diet supplement
1000mcg
Assists w/ weight loss and preserves energy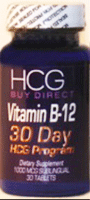 Vitamin B12 30 Day Supply
$19
No Prescription Necessary
Natural berry flavor diet supplement
1000mcg
Assists w/ weight loss and preserves energy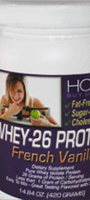 Whey-26 Protein Chocolate
$35
hCG Approved Meal Replacement Protein Powder. Replaces 1 protein portion – Tastes Great
No Prescription Necessary
Fat-Free
Sugar-Free
Cholesterol-Free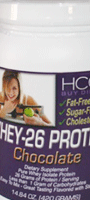 Whey-26 Protein Vanilla
$35
hCG Approved Meal Replacement Protein Powder. Replaces 1 protein portion – Tastes Great
No Prescription Necessary
Fat-Free
Sugar-Free
Cholesterol-Free