This is a very exciting diet program you are on your way to a new healthier you! Being prepared and informed is the key to a successful program. It's important to watch the videos as most of your questions will be answered there. Be sure to download your diary, tracker sheet, and recipes also!
Instructional Videos Downloads
Visit the Downloads link above to access HCG Diet Information
4 Instructional Videos to Help You With Your Program
HCG Recipes link to keep it interesting
HCG Daily Food Diary pdf download
HCG Tracker Sheet – to Track Your Progress pdf download
HCG Recipe Videos by Chef Mel
Frequently Asked Questions – HCG Diet Program
Maintenance Phase Plan – Instructions & Tips
Contact Information – HCG Diet Support Center
We want to see you be successful!
HCG News and Information: www.hcgdietgirl.com
Email Support: support@hcgbuydirect.com
Phone Support: 623-465-1121 or 1-877-327-4211(toll-free)


(Please leave a message and one of our diet support consultants will call you back. All calls are returned at the end of the day Monday through Friday)

Text Message Support: 480-559-5790


(Text message support is best for quick questions including evening & weekends)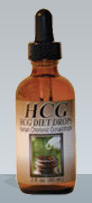 Dosage for Premixed HCG: – 30 day hCG Program and 15 day hCG Program
10 Drops 3 times per day
Does not need refrigeration – Store out of bright light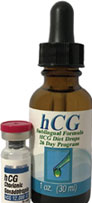 Dosage for un-mixed HCG – 26 day hCG Program
Take 10 Drops 2 times per day
Needs to be refrigerated only after you mix it together
Here is the link to the video on how to take unmixed 26 day HCG.
Best Wishes on Your Program!